Choosing the Best Internal Doors

Whether you're building from scratch or renovating, internal doors play a vital role in your home. Not only do they divide spaces and let light in but they also add a sense of design continuity throughout your property.
The type of door you choose depends on the style and function of the space. To help you decide, here are some factors to consider:
Style
Interior doors open and close multiple times a day for years, so it's important that they not only look great but also feel solid. There are many styles to choose from. For a more traditional or rustic home, try solid timber doors. Metrie's Then & Now finish collections offer a range of timber, solid core and MDF panel doors that have been inspired by different architectural designs.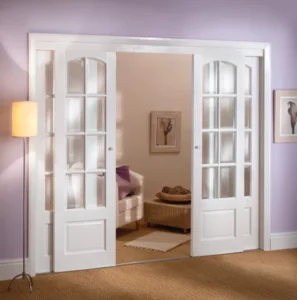 Choosing the best internal doors will depend on the style and architecture of your home, the function of each room and budget. Classic hinged flush or panel doors are cost-effective and work well in most homes. They can be painted or stained to complement any decor or taste and provide a sense of consistency throughout the home. For a more modern aesthetic, consider framed glass or mirrored doors. Broughtons jib doors are a stylish alternative to traditional frameless doors that sit within the wall without requiring an architrave.
Materials
The materials used in interior doors can set the tone for a room, ensure privacy, allow light in and keep sound out. Choosing the best material for your interior doors depends on your vision and budget.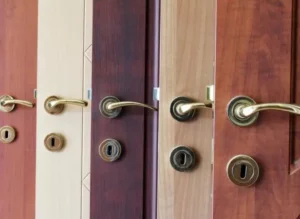 Solid wood doors are beautiful and add a sense of luxury to your home. They are more expensive than other options but offer superior noise control and a natural feel. They are also resistant to expansion and contraction, making them a good choice for areas that experience high humidity levels like bathrooms.
MDF, or medium density fiberboard, is a popular alternative to wood doors. This engineered wood product is a composite of wood shavings and sawdust pressed under heat and pressure. Its strength and durability make it a popular option for interior doors because it doesn't warp and is easy to paint. It is available in a variety of finishes that mimic the look and feel of wood. Hardboard, which is steam-cooked and molded from wood by-products, is another option that is inexpensive, resists expansion and contraction and can be painted.
Budget
Whether it's for replacement doors or as part of a full renovation, your internal doors are one of the most visible and functional parts of your home. That's why it's important to take the time to choose the right doors that suit your style, meet your functional requirements and fit in with your budget.
Hollow core internal doors, in which a fine wood veneer conceals an MDF core, are typically less expensive than solid doors and are easy to hang. They offer good thermal and sound insulation and are less prone to warping.
Internal glazed doors allow natural light to flow between rooms, brightening them and making the space feel more open and spacious. If you prefer privacy, opt for solid doors without glazing. They're also less expensive than glazed options. Depending on your project, the cost will increase as you add more doors or choose double or bi-fold styles. This is why it's essential to get more information before committing to any project.